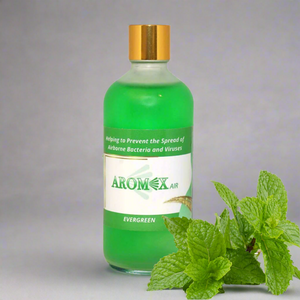 Enthrall your senses with this one-of-a-kind blend of piney and fresh notes! It's an invigorating aroma that will captivate you and leave you wanting more.
Main Ingredients:
Peppermint: Peppermint essential oil has a cooling and refreshing aroma. It is widely used for its energizing and invigorating properties. It can help relieve headaches, improve mental focus, and soothe digestive discomfort.
Lemon: Lemon essential oil is known for its refreshing and uplifting aroma. It is often used to enhance mood, boost mental clarity, and promote a sense of relaxation. It may also have antibacterial properties and can be used as a natural cleaner.